Navigating Your Homeownership Journey with a Trusted Partner on the Eastern Shore of Maryland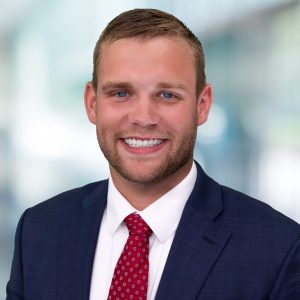 Guest Blog from Financing & Marketing Sponsor: Main Street Home Loans, Trent Riggs
Meet Trent Riggs, your friendly neighborhood mortgage loan officer on the Eastern Shore of Maryland. With a passion for helping individuals and families achieve their homeownership dreams, Trent Riggs is proud to be associated with Main Street Home Loans, a trusted name in the industry.
For Trent Riggs, being a mortgage loan officer isn't just a job; it's a calling. Born and raised on the Eastern Shore, Trent Riggs possesses an intimate understanding of the local real estate landscape. Having witnessed the ebb and flow of the market, Trent Riggs brings a unique blend of experience, knowledge, and personal touch to each client's journey.
Main Street Home Loans, a renowned name in the mortgage industry, couldn't have found a more fitting partner in Trent Riggs. The shared commitment to integrity, personalized service, and community-centric approach serves as the cornerstone of this partnership. With a wide range of mortgage products and solutions, Main Street Home Loans empowers Trent Riggs to offer tailored options that cater to the diverse needs of the Eastern Shore's residents.
But Trent Riggs' role extends beyond being a mortgage expert; he's a trusted advisor and a friendly face during what can often be an overwhelming process. Whether you're a first-time homebuyer taking your initial steps on the property ladder or a seasoned homeowner looking to refinance, Trent Riggs' dedication to walking you through every step remains unwavering.
What truly sets Trent Riggs apart is his commitment to education. Recognizing that the world of mortgages can be intricate and jargon-laden, Trent Riggs takes the time to explain concepts, ensuring that clients make informed decisions. It's not just about getting a loan; it's about understanding the implications, feeling confident about the choices, and embarking on your homeownership journey with a clear vision.
But beyond the numbers and paperwork, Trent Riggs understands the emotional significance of a home. It's where memories are made, and futures take shape. As a local expert, Trent Riggs treasures the Eastern Shore's unique charm and aims to make homeownership accessible to all who seek it. He's not just processing loans; he's weaving dreams into reality.
In a world dominated by digital interactions, Trent Riggs believes in the power of personal connections. When you work with Trent Riggs, you're not just a client; you're a neighbor, a friend, and a valued member of the Eastern Shore community. The handshake, the face-to-face conversation, and the shared laughter all contribute to a sense of trust that's at the heart of Trent Riggs' approach.
So, if you're on the Eastern Shore of Maryland and you're considering making a move in the real estate market, remember that Trent Riggs is more than a mortgage loan officer – he's a guide, a partner, and a dedicated advocate for your homeownership journey. Backed by the expertise and resources of Main Street Home Loans, Trent Riggs is here to make your dreams of owning a piece of this stunning shoreline a reality.
Trent Riggs, Loan Officer
NMLS # 2143938
410-490-7061
triggs@mainstreethl.com
Licensed in DE,FL,MD